Today's blog is by guest author, Elliana Darryl, with an introduction about "Second Chance Employment: Weighing the Balance" by Alliance Risk Group.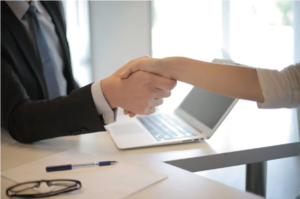 Preface by Alliance Risk Group, Inc.

With regard to "Second Chance Employment: Weighing the Balance," there are many factors for employer's to consider when providing second chance employment opportunities and integrating ex-offenders into the workforce. Barry A. Harstein, Shareholder/Littler Meddelson, P.C.,  provided written testimony when the Equal Employment Opportunity Commission (EEOC) met on July 26, 2011 to examine arrest and conviction records as a hiring barrier. He said…
"There clearly is a public interest and important public policy of integrating ex-offenders into the workforce."
"Having accurate information about an individual's criminal history also is important because of its potential adverse consequences for both the individuals and prospective employers."
"Also weighing in the balance is the need to evaluate the risk of hiring someone with certain types of criminal records which may pose a legitimate concern in the interests of protecting employees, customers, vulnerable persons and a company's business assets…"
"From my experience, criminal background checks never have been designed as an exclusionary tool to circumvent our laws prohibiting discrimination in the workplace."
Today, new legislation is being passed every day with Second Chance Hiring and Clean Slate Laws being debated in courts around the country for all people with criminal conviction records.
"Second Chance Employment: Weighing the Balance"
By Guest Author, Elliana Daryll
Having a criminal record, even over minor offenses, can affect an individual's life completely. Reports find that one in three adults in America has been arrested or convicted of a crime, and those with previous prison sentences earn less than those who have not. Salaries can be reduced by over 52%, not to mention those who cannot find work even after serving time.
However, companies can change the status quo by having second chance employment initiatives. These are programs that aim to employ individuals despite them having a criminal record. Doing so can bring many benefits to organizations but it is still important to weigh all factors including the interests of employers and the rights of the applicants.
Why its important to build second chance employment into your talent strategy
Filling Skill Gaps
Since the pandemic, many workers have left their positions to find other, often more convenient, employment. This has left a major skill gap in the workforce that previously incarcerated individuals could easily fill. Making good hiring decisions entails checking whether or not the candidate has the right set of skills and experience to do the job correctly. So long as they are qualified, giving them a chance to prove themselves despite their criminal record can equip your company with highly-skilled employees.
Added Inclusivity
Having an inclusive workplace is highly beneficial because it offers organizations a wide range of insights, making your company a hub for creativity and innovation. Integrating second chance employment means you will be able to tap into various talents because those with criminal records all differ in backgrounds and demographics. An inclusive team means your company will be able to see a boost in positive results while simultaneously giving a chance to people who need them.
Increased Employee Performance
Since ex-offenders do not have the same opportunities as their peers, they will often try to prove their value to the company. Because of this, integrating programs that focus on hiring them may boost your organization's overall performance, increase productivity, and increase quality. This can mean getting work done fast without submitting subpar outputs. These employees can bring in a stronger and better workforce that does their best to give quality work
Factors to Consider 
Follow EEOC Guidance as a Best Practice Measure
It is prudent to adhere to the 2012 EEOC Guidance when integrating all ex-offenders into the workforce (whether the applicant is part of a protected class or not.) These include…
The state's public policy to encourage the hiring of those who have been convicted of crimes
The duties and responsibilities that are necessarily related to the job
Whether the conviction has a bearing on the applicant's ability to perform those responsibilities
The seriousness of the offense
How much time has passed since the conviction(s)
Any information the applicant provides about his or her rehabilitation
How old the applicant was at the time of the offense
The employer's legitimate interest in protecting property and the safety and welfare of the individuals and the public.
Recidivism
While steady and gainful employment can help reduce recidivism, statistically, individuals who were previously incarcerated have a higher chance of falling back into old habits. Within three years, two in three individuals are arrested again due to a relapse into criminal activity. For employers, this can mean that they might display their unlawful tendencies during work or that their performance may suffer– affecting your company. Though this might not happen to the second chance workers you hire, it still can occur so it is always something you should be looking out for, in the best interest of your employees and of your organization.
Overcoming Stigma
Unfortunately, one of the main factors that may detract employers from hiring second chance workers is the stigma around having a criminal record. There are different types of crimes that these individuals may have been charged with, ranging from fraud and burglary to violent crimes, and the severity of the crime will affect how employees feel about the individual. Hiring individuals that have committed violent crimes– including armed robbery and assault– may lead to current employees feeling like they are unsafe around their co-workers. This will lower worker satisfaction and may lead to individuals resigning from their positions, leaving you with an even leaner workforce than when you started.
Fair Chance to Compete for Jobs Act of 2019
Before creating a second chance employment initiative, it is also important to take note of the Fair Chance Act. This is a recent bill put in place by the federal government preventing some contractors from requiring applicants to disclose any criminal history before the hiring process is over. Only after a conditional offer is made can you run a background and character check on a candidate. This leads employers to focus more on their skills and capabilities rather than their history. Making sure to follow the rules as stated by the law will ensure that whether or not you will hire someone is based solely on what they can bring to the table rather than any criminal records they may have. This makes second chance employment even more accessible to those who have previously been incarcerated and want an opportunity to start fresh.
Conclusion
It is important to expand opportunities for jobseekers with criminal records and this can be done prudently if you create a structured plan of how to integrate these workers into your company. Make sure to run comprehensive background checks on chosen candidates to ensure that they are going to be a good fit for your organization. Employers can avoid risk by protecting employees, customers and business assets while providing opportunities to worthy candidates even if they have made mistakes in the past and have paid their debt to society.
Save the Date for Free SHRM Accredited Webinar: On 10/25/22, from 11;00 am – 12:15 pm, Alliance Risk Group's Mario Pecoraro will be teaming up with Jackson Lewis, P.C. attorney, Susan Corcoran, to present a SHRM accredited webinar on this topic.  Details will be posted here soon! Speaking Engagements – Alliance Risk Group Inc.™
(https://allianceriskgroup.com/speaking-engagements/)