Alliance CEO a panelist at 9/27/17 Emergency Preparedness Conference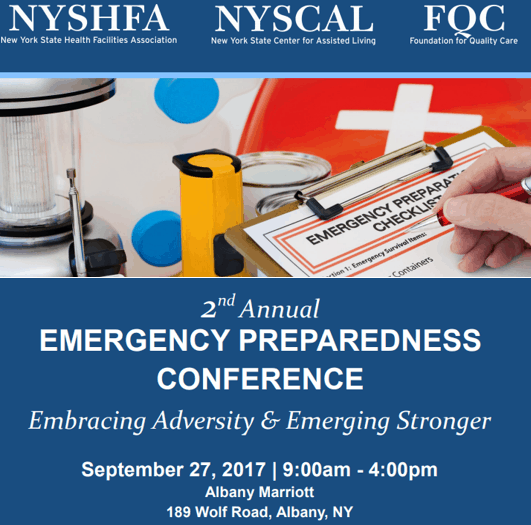 Mario Pecoraro, CEO of Alliance Risk Group, will be a panelist at the 2nd Annual NYSHFA/NYSCAL Emergency Preparedness Conference being held on September 27, 2017 at the Albany Marriott.
This conference, which is recommended for Assisted Living & Skilled Nursing Administrators, Facility Emergency Management Teams, Plant Operations Managers & Shift Supervisors, will be hosted by the New York State Health Facilities Association (NYSHFA), New York State Center for Assisted Living (NYSCAL) and the Foundation for Quality Care (FQC).
At 9 am, the following panelists will present, " Investigating and Preventing Employee Misconduct: From Cybersecurity to Fraud:"
Thomas R. Fallati, Esq. – Tabner, Ryan & Keniry, LLP 
John D. Flory, III – Tag Solutions
Paul C. Zarecki – Ferraro, Amodio & Zarecki CPAs
Mario Pecoraro – Alliance Risk Group.
This panel discussion will describe the legal implications of employee misconduct, as well as cyber and preventative considerations.
To view the registration brochure, click here. To register for this event, click here.