Thirty-eight Kansas Counties have removed the date of birth off criminal records. (Highlighted in Yellow)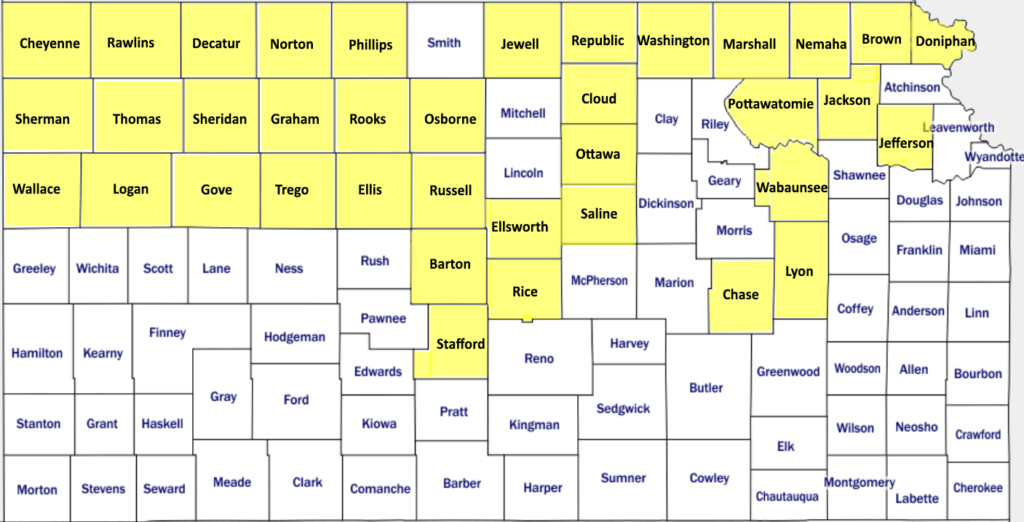 The records in the following counties can only be verified by name and year of birth.
The counties affected include Barton, Brown, Cheyenne, Cloud, Chase, Decatur, Doniphan, Ellis, Ellsworth, Gove, Graham, Jackson, Jefferson, Jewell, Logan, Lyon, Marshall, Mitchell, Nemaha, Norton, Osborne, Ottawa, Phillips, Pottawatomie, Rawlins, Republic, Rice, Rooks, Russell, Saline, Sheridan, Sherman, Stafford, Thomas, Trego, Wallace, Wabaunsee, and Washington.
The Kansas implementation of this rule is designed to protect the publication of personal identifying information (PII) data. However, this makes it difficult for background investigation companies to verify the identity of criminal information in background reports. Under the Fair Credit Reporting Act, credit reporting agencies and background investigation companies must comply with high accuracy and verification standards.
If your company conducts criminal conviction background investigations in any states where dates of birth are redacted, please be aware of this situation and contact Alliance Risk Group for alternative methods to achieve the highest quality accuracy in your background investigation process. Email sales@allianceriskgroup.com.