The Cost of Hiring a Mistake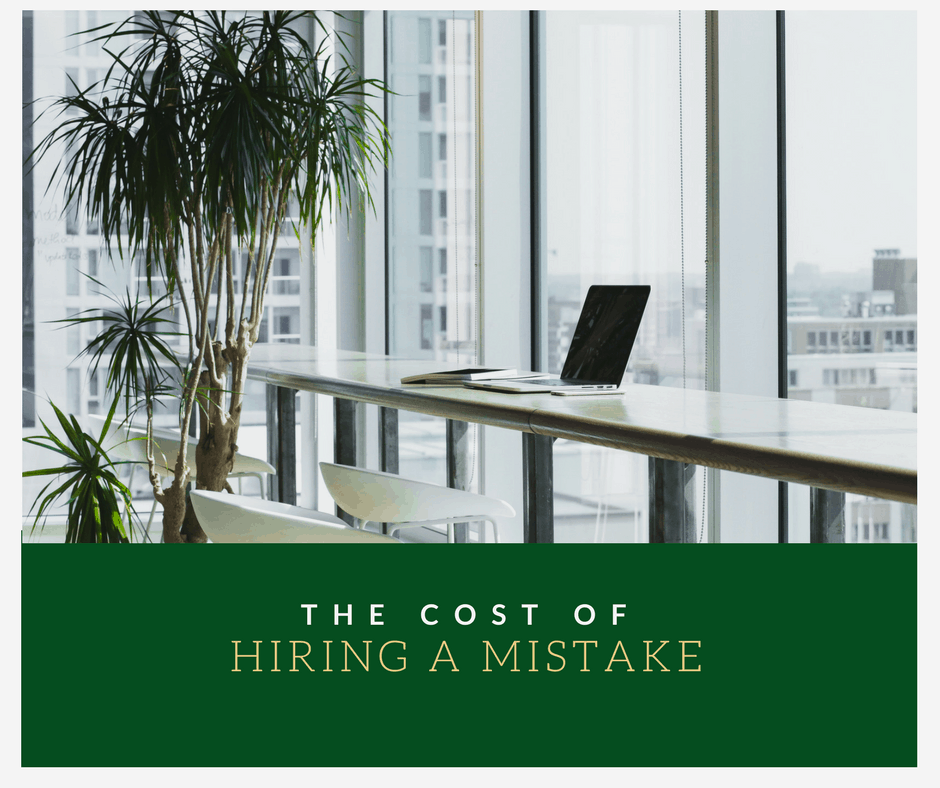 You already know that hiring an employee who is a bad fit for your company wastes time and money. Whether they are underqualified for the job, have the wrong attitude, or have questionable things in their past, bad hires eat up a lot of energy. The ambiguous notion that a bad hire takes up a lot of time can be distilled into something much more concrete, however. Read on to learn about the true cost of hiring a mistake.
Here are some of the things you may not realize you paid for during the hiring process:
-Advertising the position
-Screening applicants, scheduling interviews, discussing applicants
-Interview process
Total: $500
-Three months salary while in training (operating less efficiently than a seasoned worker): $3,125 (if employee is paid $25,000)
-Benefits: $1,100
Total: $4,225
-Background checks
-Drug tests
-Uniforms, business cards, office supplies
-Licensing
-Relocation reimbursement
-Supervisor's training time
Total: $1,500
Beyond all of these costs (totalling $6,225 so far, for those who are keeping track), there are certain intangible costs that come with a bad hire, as well. For instance, lost morale, lost productivity, problems with clients, and changes in unemployment or workers compensation rates can all add up. Assuming an average cost of $2,500 for these additional items, you're looking at a grand total of $8,725 for hiring the wrong person.
When you consider that the cost of a high-quality, thorough background check can be as low as one-tenth of this, it makes the need for vetting employees clear. In fact, regular screenings of your employees, even ones that have been onboard and valuable assets to the business for a great deal of time, is a smart move. You never know what your employees might be doing outside of business hours that could have a negative impact on your business. It is a good risk-mitigation practice to keep tabs on potentially harmful behaviors. Doing so protects your business's reputation, your customers, and other employees.
Want to learn more about background investigations and how they can help your company? Alliance Risk Group is ready to help! Contact us today for guidance and to set up background checks for your company.
Are you interested in reading more about background investigations? We invite you to explore our other blog posts and whitepapers here.