Remote Surveillance Cameras: 7 Factors to Consider…Download Whitepaper!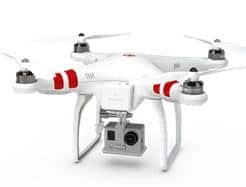 If you are interested in remote surveillance camera technology than reading this whitepaper is a must!  Alliance Risk Group President/CEO – Mario Pecoraro has written a thorough examination titled, "7 Factors to Consider when Utilizing Remote Surveillance for Claims Investigations."
The whitepaper reviews the many issues surrounding the use of drones and remote surveillance cameras including:
Location/Placement of Device
Expectation of Privacy
Chain of Custody
Complications & Legal Implications
Testimony and Admission into Evidence
Take a look at an excerpt from this comprehensive report on the use of remote surveillance cameras as a tool in the investigation industry:
According to Sean Nicolette, Esq., a partner with Walsh and Hacker, a law firm specializing in workers' compensation defense, "remote surveillance is the wave of the future for comprehensive investigations." From a cost savings standpoint, remote surveillance would reduce the costs associated with having a live body stake out the subject under investigation. It also allows for more consistent surveillance of the subject which can be critical in defending claims. Often an injured worker will claim that the surveillance "caught them on a good day" when the investigation is damaging to their case. They will argue that there was not video catching them on their "bad days." Remote surveillance helps refute this argument. In addition, Nicolette feels that the most important aspect of remote surveillance is establishing a proper chain of custody and obeying constitutional rights. This will have to be addressed by the investigative companies and the tactics that they utilize. It is critical to consider the following 7 CRITICAL FACTORS when engaging in the use of remote surveillance technology to secure evidence.
FACTOR 1: Type of Device: Drones and Remote Cameras
Drones
Complete the form above to download this whitepaper!