Updates on Changes Prompted by the NYC Commission on Human Rights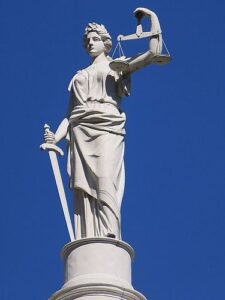 Notable changes that were made to the New York City Fair Chance Act went into effect on July 29, 2021. The 2015 NYC Fair Chance Act prohibits employers from making inquiries about an applicants' criminal conviction record until after a conditional offer of employment. The changes, which include expanded protections, came as result of guidance issued by the New York City Commission on Human Rights.
These revisions are changing the way companies hire employees and conduct background investigations.
A summary of the New York City Fair Chance Act amendments that took effect on 7/29/21 include:  
Employers cannot review criminal history until they first favorably evaluate the candidate's non-criminal information.

Consumer Reporting Agencies (background investigation companies) must separate criminal history information so that non-criminal history information may be evaluated first

Consumer Reporting Agencies must not advise employers to approve or deny applicants based on conviction history

Temporary help firms must follow Fair Chance Process

Independent contractors are also covered by Fair Chance Process

Employers can't discriminate against a current employee convicted during course of employment or applicants/employees with pending arrests

Employers must consider newly defined factors when considering convictions and pending arrests of employees

Policy of NYC to not discriminate or unnecessarily exclude from employment any person with criminal justice involvement

If the employee was under the age of 25 at the time of the occurrence

The seriousness of the offense

The legitimate interest of the employer in protecting property and the safety and welfare of individuals

A slightly revised Fair Chance Act Notice must be used when employers wish to disqualify an applicant after an individualized analysis.

Applicants/employees must be given at least five business days (revised from three business days) to respond to the Fair Chance Act Notice.
More Details:
To read more on this important topic click here:
New York City Council Website Page:
https://legistar.council.nyc.gov/LegislationDetail.aspx?ID=3786108&GUID=4A060880-19DB-443B-8F74-D3F567F64A9F&Options=&Search=
Summary of this amendment published by JacksonLewis law firm: New York City Issues Guidance on Fair Chance Act Amendments Effective July 29, 2021 | Jackson Lewis