Mario Pecoraro is presenting at #SHRM22 New Orleans. Register to Attend HERE!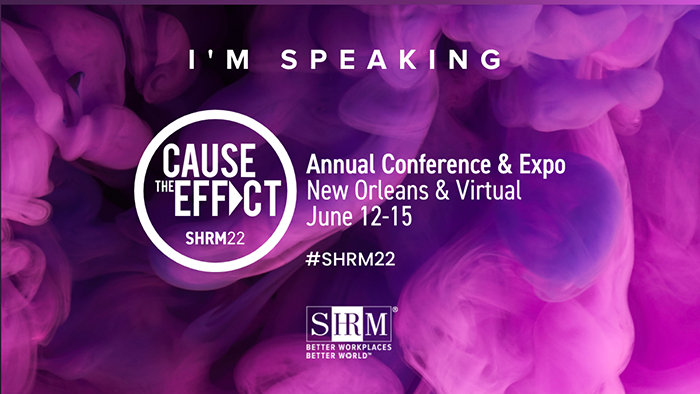 Mario Pecoraro, CEO of Alliance Risk Group, is speaking at the Society for Human Resource Management (SHRM22) Annual Conference & Expo in New Orleans. His presentation, "FCRA and EEOC Lawsuits Can Paralyze Your Business…Don't Make These Avoidable Mistakes" will be presented on June 13, 2022 at 1:30 pm.
Attendees will learn how not to become embroiled in employment litigation. This knowledge is an effective risk mitigation measure that can save tens of thousands of dollars.
Mario Pecoraro will discuss FCRA/EEOC lawsuits including how to avoid costly litigation. FCRA issues covered include the importance of providing clear and conspicuous disclosures, how background checks with inaccurate results can be costly, what can happen to companies that fail to address consumer disputes and understanding the legal basis for an FCRA violation claim. EEOC cases reviewed will address the challenges employers and management face related to labor and employment law including discrimination, sexual harassment, and retaliation. Case studies will demonstrate what to do to NOT make these avoidable mistakes.
Learning Objectives:
Have a better of understanding of the Fair Credit Reporting Act (FCRA) related to the pre-employment background investigation process and how to avoid lawsuits related to disclosures, misidentification in criminal record reports and addressing consumer disputes.
Learn how to avoid Equal Employment Opportunity Commission (EEOC) post-employment litigation related to employment discrimination, sexual harassment, and retaliation.
Hear case studies, court decisions and judgments to find out how much money employers have paid in lawsuits for failing to follow FCRA and EEOC regulations.
Mario Pecoraro presenting at #SHRM22 New Orleans!
Please register today: https://annual22.shrm.org/sessionplanner/session/29486/fcra-and-eeoc-lawsuits-can-paralyze-your-businessdont-make-these-avoidable-mistakes
For more information, email [email protected]
To view more of Mario Pecoraro's upcoming speaking engagements click HERE!
Interested in Mario speaking to your organization? Email Denise Lewis, Brand Ambassador, at [email protected].
Hope to see you there!
Update: Mario Pecoraro is presenting this session at the 2022 SHRM HR Florida Conference & Expo on 8/30/22 at 2:45. REGISTER HERE!