Flaws in New York State's Criminal History Record Check Program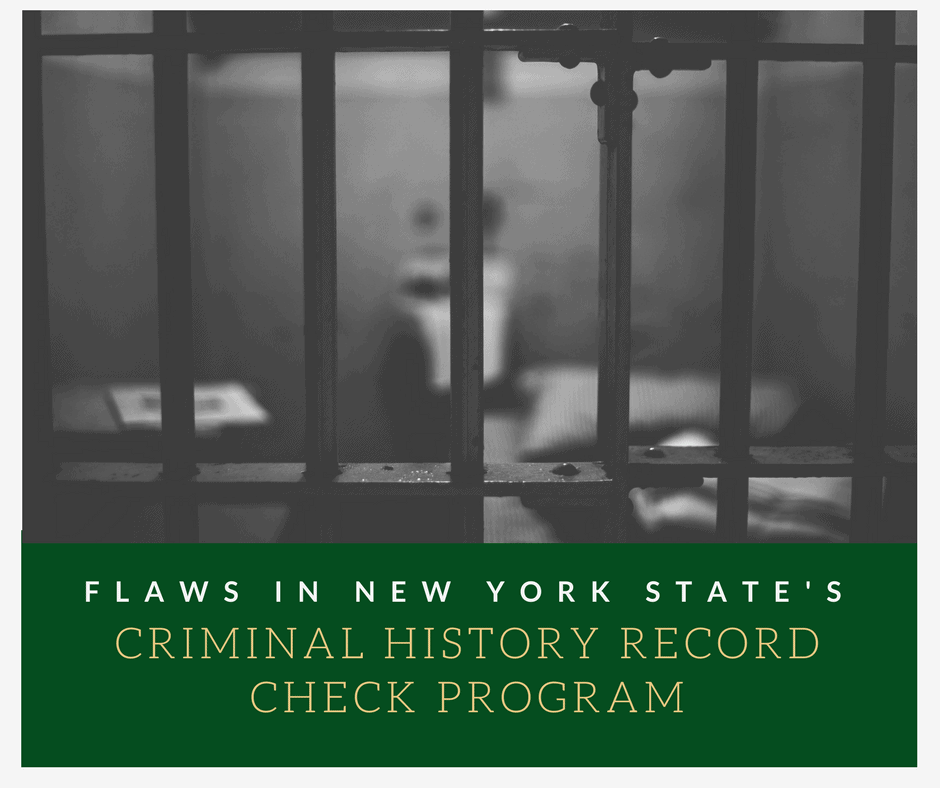 Last week, we touched on some failures within New York State's healthcare system and its lack of due diligence when it comes to investigating claims against nurses. You might recall that the state has a large backlog and is behind on following up on these claims, including many that were classified as high-priority issues when first filed. In addition, the Department of Education, which oversees such issues for the healthcare industries, abides by the following procedures, all of which place patients at risk:
The state independently verifies the education, credentials, examination results, and out-of-state licenses for nurses, but they are not able to confirm a nurse meets the moral character standard.

New York does not require fingerprinting or background checks as a condition for obtaining a license, but instead relies solely on an applicant's disclosure of any past misconduct.

Post-hire, the Department of Education does not actively monitor nurses any longer, instead relying on self-disclosure every three years.
In addition to the state's lack of capacity to follow up on claims in a timely fashion and verify the background of a nurse before they are hired, nurses are also left out of the New York State Department of Health's Criminal History Record Check program, or CHRC. Non-licensed medical professionals, such as CNAs, housekeepers, barbers, dietary aides, and others at adult homes, assisted living facilities, and other healthcare locations are included in this program. The CHRC does not cover nurses, administrators of nursing homes, other licensed healthcare professionals, employees without patient contact, or volunteers.
If you are an HR professional or administrator at a healthcare facility, you can take preventive action beyond what is required by the state. Background investigations should include a Healthcare Compliance Search and a check of employment history, as these help to ensure that potential hires have a clean work history, have been compliant with industry regulations, and that they've done the work they say they have. Without this assurance, your facility could be subject to in the event of a bad hire.This investigation also offers a deep dive search into the criminal records of an applicant, so you'll know for certain whether they have a questionable past that makes them unsuitable for work in your facility.
Alliance Risk Group. is well-versed in full-scale background screenings for the healthcare industries. If you have questions about what your medical facility should be doing when it comes to background check best practices, we would love to schedule a no-cost webinar with you to evaluate your needs. Contact us today!
To read more about background checks and how they can help mitigate risk in the healthcare and medical industries, click here.