FEHA Changes to Hiring Procedures: Will the upcoming changes to California's Fair Employment and Housing Act (FEHA) catch up to other states?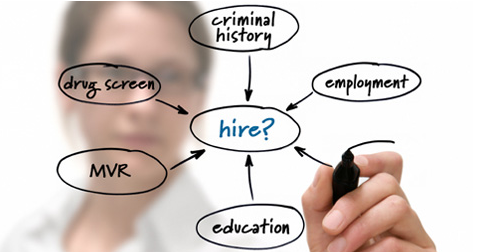 California's Fair Employment and Housing Act (FEHA), which provides protection from discrimination in employment and housing, may become stricter, if proposed changes by the Civil Rights Council of the California Civil Rights Department are adopted. Is this trend indicative of all states in America?
The modifications have HR experts cautioning employers to reevaluate their hiring procedures to be sure they are aligning with ever-changing laws and ordinances in each state. In a recent article, published by the Society of Human Resource Management (SHRM), attorneys Rod M. Fliegel and Alice H. Wang suggest that employers who use criminal records to vet candidates should review, "policies, procedures, and other documents related to the screening process (e.g., job applications, offer letters, guidelines for recruiters, adjudication standards, pre-adverse action notices, etc.)"
Read on to find out why this important proposed legislation should be on your radar.
What is FEHA?
As it relates to employment, the California Department of Rehabilitation described FEHA as providing "protection from harassment or discrimination in employment because of age (40 and over), ancestry, color, creed, denial of family and medical care leave, disability (mental and physical) including HIV and AIDS, marital status, medical condition (cancer and genetic characteristics), national origin, race, religion, sex, sexual orientation."
Highlights of FEHA Changes to Hiring Procedures
The FEHA employment modifications relate to procedures in the hiring process and making decisions based on an applicant's or employee's criminal conviction record. These include changes to whether an employer is required to conduct a criminal history check and if they do, making sure they follow all legal requirements. The California Civil Rights Department will also investigate any Fair Chance Act claims made by an applicant or employee. It stipulates that only employers who are required by law to conduct criminal background checks can be exempt from the strict rules governing how they are conducted.
Two more proposed modifications relate to information provided by the applicant or employee. The first is if they volunteer adverse information, it cannot be used or considered by the employer in denying a conditional offer. It can only be considered after the conditional offer is made. The second relates to allowing the employee or applicant to volunteer proof of rehabilitation after the employer makes a preliminary determination to disqualify them based on their criminal history.
Conducting individualized assessments is important when hiring individuals with criminal convictions in their history. As mentioned above, if an offer is rescinded, the applicant can volunteer information to show rehabilitation. This is also part of their individualized assessment. The Civil Rights Council suggests proof can include information including whether the conviction let to time in jail or prison, employment history since the conviction, community service and other factors.
Another proposed modification related to individualized assessments include criteria for employers to consider when deciding whether to withdraw a conditional offer of employment. These are similar to the guidance on the "factors to consider" when hiring those with criminal conviction records recommended by the Equal Employment Opportunity Commission and include…
Relationship to the duties of the job
Nature and gravity of the offense or conduct
Time that has passed since the offense or conduct and/or completion of the sentence
Nature of the job held or sought
An additional modification to note is the Civil Rights Council's proposed expanded definitions of the terms "applicant" and "employer" when it comes to hiring and the examination of criminal conviction records. Applicant includes "existing employees" who are applying for different positions within their current organization and Employer includes "any direct and joint employer; any entity that evaluates the applicant's conviction history on behalf of an employer, or acts as an agent of an employer…" such as a staffing agency or entity that is "provided workers from a pool or availability list."
Conclusion
The written comment period for proposed modifications to FEHA ended December 30, 2022, and industry leaders believe they will be implemented. With over 80 million people with a criminal record, and 600,000 people released from incarceration daily, it is critical for employers to offer these individuals a second chance at life. While these legal policies are created with fairness and justice in hiring in mind, employers still need to ensure who they hire will align with their company's core values and not pose a threat to co-workers or clients. The cost of a bad hire or Negligent Hiring lawsuit is too great a risk to take chances. Navigating these new regulations can be daunting but staying apprised ensures companies stay compliant to progress fair employment in our ever-evolving nation.
For more on this topic, plan to attend CEO Mario's Pecoraro's presentation at the 2023 SHRM Talent Conference in Orlando! "Background Investigation Strategies and Second Chance Hiring."