EEOC Strategic Enforcement – Prepare for the Future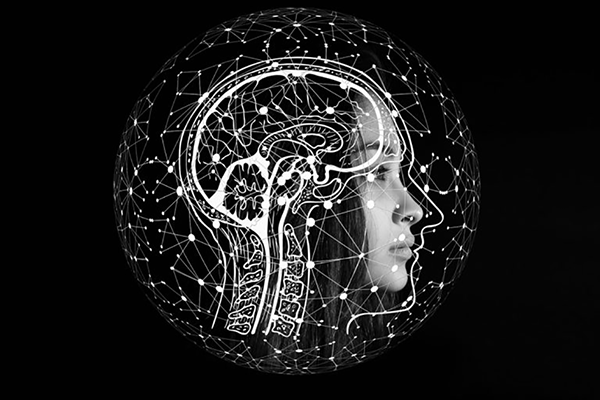 The Equal Employment Opportunity Commission (EEOC) published proposed strategic enforcement for 2023 – 2027. According to an article by Leah Shepherd that was published by the Society for Human Resource Management, (SHRM), it will include the following four areas of focus:
"Expanding the category of vulnerable workers to include people with intellectual and developmental disabilities, individuals with arrest or conviction records, LGBTQI+ individuals, temporary workers, older workers, individuals employed in low-wage jobs, and workers with limited literacy or English proficiency.
Recognizing employers' increasing use of artificial intelligence (AI) and machine learning in job advertisements, recruiting and hiring.
Focusing on discrimination associated with the COVID–19 pandemic and other threats to public health, violations of the newly enacted Pregnant Workers Fairness Act and technology-related employment discrimination.
Focusing on overly broad nondisclosure agreements and nondisparagement agreements."
Expanding vulnerable workers to include people with arrest or conviction records and others…
The EEOC helps protect vulnerable workers by ensuring that they are not discriminated against on the basis of certain protected characteristics, such as race, color, sex, religion, national origin, age, disability, or genetic information. These workers may be at a greater risk of experiencing discrimination, harassment, or retaliation in the workplace. If enacted, EEOC will also investigate and resolve complaints of applicants and employees who believe that have been discriminated against based on their arrest or conviction records. While this is a positive step toward making it easier for people with past criminal convictions to obtain employment, compliant background investigations should remain a critical part of the hiring process. Just be sure your background investigation company complies with all relevant laws and regulations to ensure a safe work environment while giving those who deserve an opportunity a fair chance at employment.
AI considerations in the hiring process…
AI tools in recruiting, screening, and hiring have the potential to inadvertently screen for impermissible medical or disability-related information from candidates, which can result in discrimination and violate legal protections under the Americans with Disabilities Act (ADA) and, if enacted, EEOC. AI tools can be biased if trained on biased data, leading to discriminatory outcomes. For example, if an AI tool is trained on data that includes information about a candidate's medical history or disability status, it may inadvertently discriminate against candidates with similar characteristics.  Lack of transparency can also make it difficult for candidates to identify how the tool is making decisions and whether it is screening for impermissible medical or disability-related information. Employers should ensure that any AI tool they use is designed to comply with legal protections for candidates with disabilities and that it is validated to be job-related and non-discriminatory.
In a February 2023 article in Bloomberg Law, it was reported that the employer trade organization, National Industry Liaison Group, said the EEOC should adopt an "educate first, then enforce" policy by prioritizing the creation of compliance materials on AI and other top targets. They are seeking clearer guidance and more focus on AI vendors.
Focusing on discrimination associated with the COVID-19…  
EEOC has provided guidance on how employers can prevent discrimination and harassment related to the virus. This includes how they can accommodate employees who have COVID-19 or who are at higher risk of severe illness from the virus. These include telework or modified work schedules for employees who have COVID-19 or requiring them to say home if they have symptoms or have been exposed to someone with the virus.
In a February 2023 EEOC case, it was reported that a former typist for the Los Angeles County Department of Public Health is suing her ex-employer alleging she was the victim of religious discrimination in her refusal to be vaccinated against the coronavirus, resulting initially in her suspension and later her termination. The employee worked from home and had an on-the-record request for religious accommodation and was allowed to work for four months. She then notified her employer that her infant child had the virus and that she was exposed. Her suit states, "The sole reason cited for plaintiff's termination was and remains her failure to get her primary vaccine series after the denial of her religious accommodation request." It will be interesting to see the outcome of this case and if EEOC discrimination protections will apply to those who refuse the vaccine.
Overly broad nondisclosure agreements and nondisparagement agreements/sexual harassment…
Overly broad nondisclosure agreements include those that restrict employees from disclosing any information, whether or not it is actually confidential or propriety and could violate the employee's rights. Examples include being forbidden to talk about any aspect of their job including work schedule or salary.
Overly broad nondisparagement agreements restrict speech beyond what is reasonable and necessary to protect the legitimate interests of the parties involved. An overly broad nondisparagement agreement may, for example, prohibit a person from making any negative comments about a company, even if those comments are truthful and made in good faith. Such an agreement could potentially restrict free speech and prevent a person from speaking out about legitimate concerns, such as safety or ethical issues.
On December 7, 2022, The Speak Out Act became a United States public law. This act prohibits the judicial enforceability of a nondisclosure clause or nondisparagement clause agreed to before a dispute arises involving sexual assault or sexual harassment in violation of federal, tribal, or state law. It has been reported that EEOC will focus on overly broad agreements that forbid speech related to sexual harassment or sexual assault in the workplace.
Conclusion
Employers should remain vigilant in their hiring practices and keep EEOC changes on their radar to remain in compliance. Alliance Risk Group provides background screening and risk management solutions for businesses. We assist companies in remaining in compliance with the Equal Employment Opportunity Commission (EEOC) by ensuring our background screening process does not discriminate against any protected classes. We offer guidance on how to properly use criminal history information in hiring and remaining in compliance with the Fair Credit Reporting Act (FCRA).
Contact us for more information: https://allianceriskgroup.com/contact/