Applicant Tracking Systems and Background Investigation Integration
Applicant Tracking Systems and Background Investigation Integration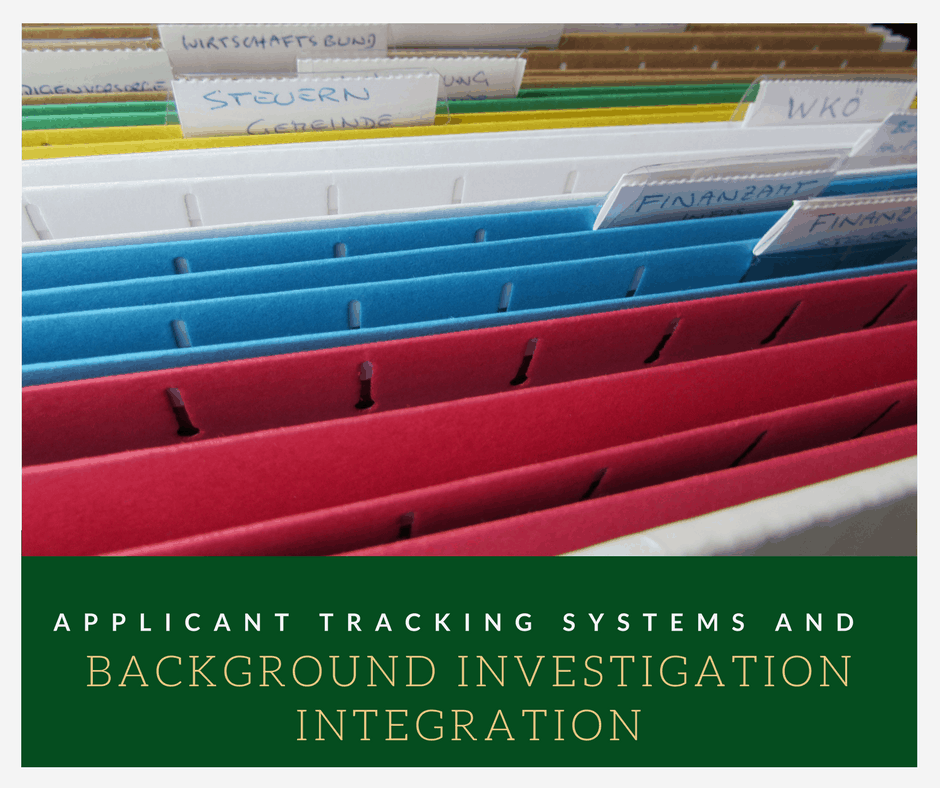 As a busy employer or human resources professional, you likely understand the great investment of time necessary to follow the hiring process from start to finish. Posting job listings, vetting candidates, conducting interviews, and authorizing background investigations, all while maintaining your regular business activities and carefully abiding by federal, state, and local laws can be extremely difficult. Attempting to do so when your background investigation company doesn't employ the same internal management systems or databases that your company does can be even more challenging.
Alliance Risk Group understands the difficulty faced by busy managers and human resources professionals, and that's why we've structured our online background investigation portal to accommodate a variety of applicant tracking systems.
Here is a comprehensive list of the Applicant Tracking Systems (ATS) we are currently compatible with. Don't see yours below? We are happy to contact your system provider and start the integration process on your behalf!
Oracle-Taleo Enterprise Integration
People Admin TalentEd
Ultimate Software
Particularly for large companies or those doing a lot of hiring, it can be extremely useful to use a great ATS and streamline your hiring. If you partner with us, we are able to accept your background check requests and submit results directly within many systems, making your job that much easier!
Not yet conducting background investigations? No problem! We can work with you to build search packages customized to the needs of your industry and company. From there, we can walk you through how to submit your background investigation requests and how the process will interact with your ATS.
Background investigations are critical both pre- and post-hire to ensure a reliable, safe, and trustworthy workforce. Your employees should be vetted to protect the reputation of your business, the safety of your customers, and the well-being of your other workers. Conducting a background investigation can also help to reduce your company's liability in the event of problems with employees down the line.
Want to learn more? Schedule a free consultation today or contact us for more information. Already a client? Submit your background investigation request now!
If you'd like to read more about background investigations and why they may be right for your business, we invite you to browse our library of helpful blog posts and whitepapers here.