4 Reasons Healthcare Facilities Need Pre-Employment Background Checks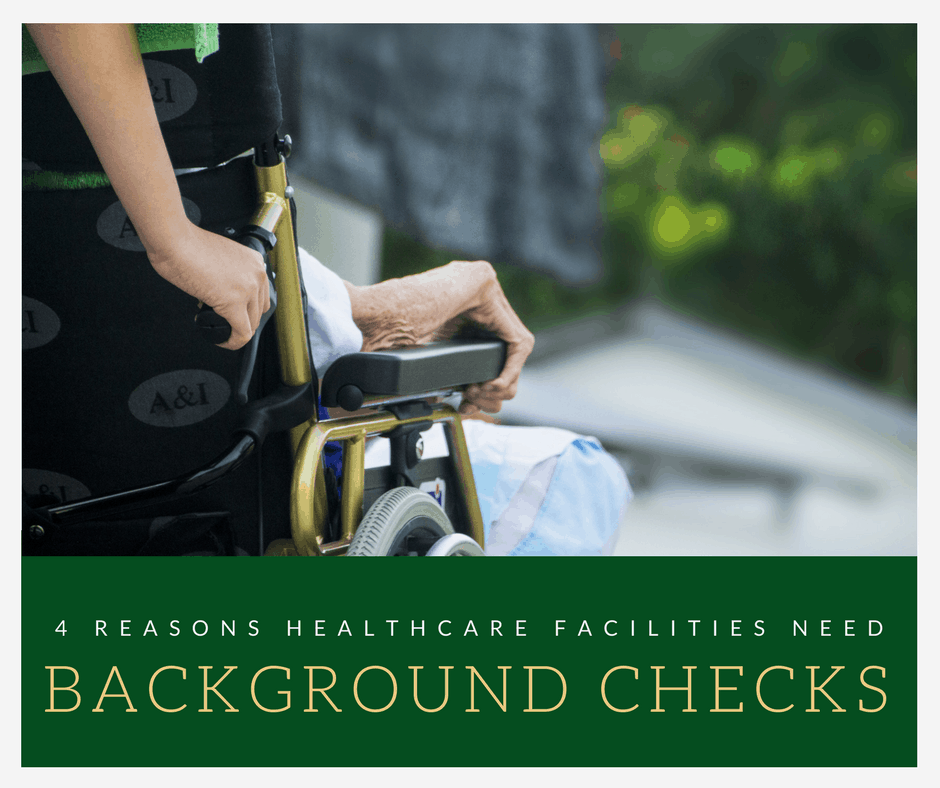 Pre-employment background investigations are important in all industries. In the healthcare industry, however, they couldn't be more critical. Medical professionals are privy to extensive amounts of confidential information and are responsible for the well-being of patients. It is the responsibility of healthcare facilities to ensure that their hires are qualified, safe, and reliable choices.
Failure to perform a thorough background investigation prior to hiring in the healthcare industry can have dramatic ramifications. While many states do require certain types of pre-employment screening on members of the medical profession, healthcare hires should really be put through a full battery of background screenings following best practice. Here are some reasons why:
Protecting patients.
There is little more important than the welfare of your facility's patients. That's why your company exists–to be sure your patients are healthy and stay healthy. Performing a Healthcare Compliance Search and a check of employment history helps to ensure that potential hires have a clean work history, have been compliant with industry regulations, and that they've done the work they say they have. Without this assurance, your facility is open to all sorts of litigation if the worst happens and an employee isn't honest about their past.
Protecting patient information.
HIPAA laws are strict when it comes to how medical information should be treated. From staff members working in billing to surgeons, your facility's employees should undergo pre-employment checks of professional references, criminal records, and more to get a better sense of their ethical qualities. There are no guarantees when it comes to security, but knowing that your new hires have been honest in the past can help with hiring decisions. Medical practice background checks are a key part of this process.
Safeguarding company assets.
Your medical facility is a secure site, with expensive equipment, medications of all kinds, and sensitive information. It's important to verify that new hires have no criminal background, history of theft, or other problematic behaviors before onboarding them. Even things like theft of company time may come up in professional reference checks, so be sure that your background investigation includes them.
Ensuring the highest-quality patient experience.
Last but certainly not least, your patients deserve the best. Expert knowledge, great bedside manner, and continuity of care are critical aspects of your company's reputation. A thorough pre-employment screening can help to verify that new team members will meet company expectations and help to further your mission to provide unparalleled care.
Clearly, looking into potential employees before they are hired can help to mitigate risk. Lawsuits against healthcare facilities can be devastating, both in terms of financial responsibility and reputation. A 2011 report by the United States Department of Health and Human Services Office of the Inspector General indicates that 92% of nursing facilities employed at least one individual with a criminal conviction. That statistic is staggering, and it is something that a thorough background screening process can help to prevent.
Alliance Risk Group. is well-versed in full-scale background screenings for the healthcare industries, as well as in FCRA and other regulations. If you have questions about what your medical facility should be doing when it comes to background check best practices, we would love to schedule a no-cost webinar with you to evaluate your needs. Contact us today!