Order Your Social Media Hiring Report Today
Complete brief form to have a representative contact you about ordering a Social Media Hiring Report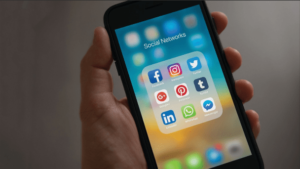 Social Media Hiring Report
Social Media Hiring Reports
Why is a social media hiring report important? A social media hiring report can protect and manage your company's reputation and mitigate risk by enhancing workplace safety and your company's information security.  Many firms attempt to improperly search candidates on google or social media. This type of internal search can result in significant exposure, potential liability and an investigation that is not compliant with the Fair Credit Reporting Act.
Statistics show that social media checks as part of the background investigation process are becoming a more common approach in the business environment. For example, 70% of employers use social media to screen candidates, 51% of employers use social media sites to research current employees, and 34% of employers have found content online that caused them to reprimand or fire an employee.
Problematic Behavior Revealed
A social media hiring report can reveal posts exhibiting racism and/or demonstrations of intolerance, potentially violent behavior, unlawful activity, and sexually explicit material.
Sample Social Media Hiring Reports:
Offensive Content Disclaimer: Some may find these fictional examples to be explicit and/or generally offensive. The purpose of these examples is to demonstrate the type of content that may be flagged in a Social Media Hiring Report. 
Click Link Below to View:
Social media background investigations should be used prior to hiring an applicant and throughout the course of employment. What better way to secure an independent depiction of applicants as it relates to violence, racism, illegal activity and sexually explicit behavior.  A social media check can, when properly conducted, protect your reputation, culture, workplace and provide you with key insights as to a potential employee's behaviors and beliefs before they begin working. With a combination of software automation and experienced investigators that are social media analysts, we can identify a candidate's potentially problematic online activity and provide you with a report that is comprehensive, compliant with the Fair Credit Reporting Act (FCRA) that can be properly used in your hiring decisions.  Our social media reports always redact protected class information.
To get started, complete the form above. For additional information, click HERE.