Home Care Association of America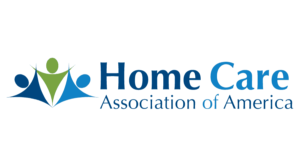 HCAOA Background Investigation Packages
As the industry's leading trade organization representing home care agencies and their suppliers across the country, The Home Care Association of America (HCAOA) strives to provide member agencies with practical resources to enhance operations and margin and improve training and quality within our industry. Our association advocates to help ensure caregivers have safe and secure environments in which to work and the industry continues to innovate care in our communities. Finally, our association brings together innovators and suppliers to help sustain families as they age, helping build independence and choice.
That is why we have partnered with Alliance Risk Group, Inc., to offer you the ability to conduct thorough, FCRA compliant background screening checks, at a member rate because of your association with HCAOA.  Alliance Risk Group, Inc. will work you with you to create background screening packages that meet your specific needs and requirements for your state.
*Court access fees, statutory fees and third-party fees may apply
Please note, all packages are samples and will be customized to meet your individual hiring needs!
These additional searches can be added to any package above:
Why Choose Alliance?
We inspire confidence by providing *Actionable Intelligence, *Detailed, Timely Communication, and *On-Time Performance!