Background Checks: The Buzzword of 2018
Background Checks: The Buzzword of 2018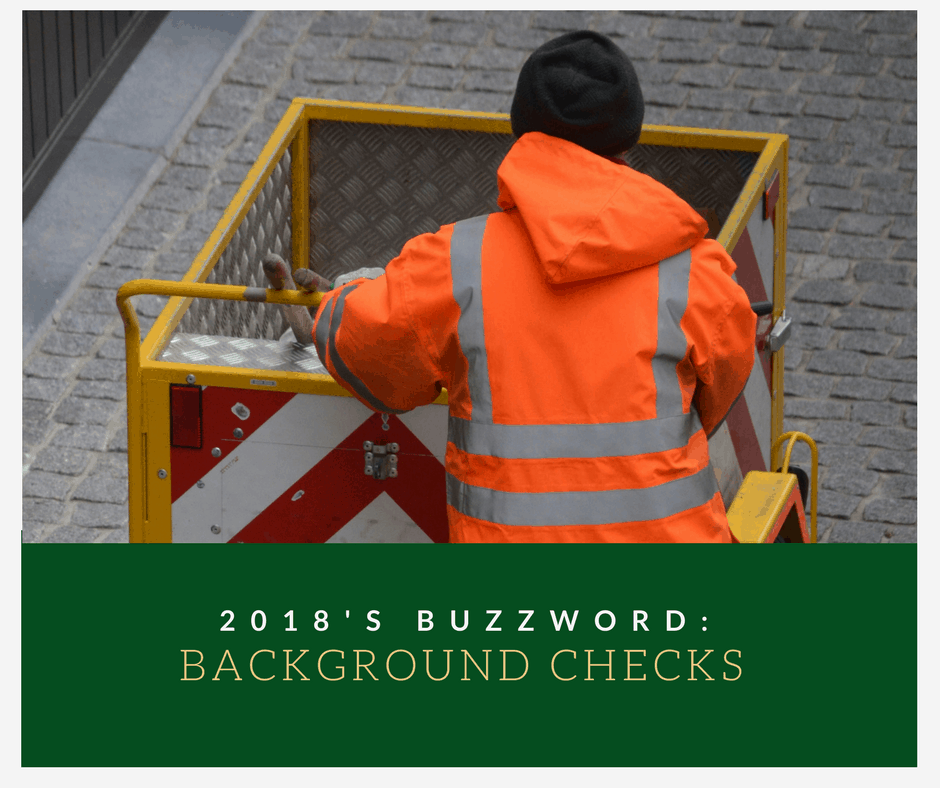 Everywhere you turn, background checks are being discussed. The media has focused heavily on this sort of investigation in 2018 thanks in large part to a variety of high-profile systemic failures. From cases of gun violence to political appointments, background investigations being conducted poorly or not at all have caused countless problems at every level. So why are these systems so flawed? And what can be done to improve them?
At their core, background checks are intended to investigate an individual's past and shine light on anything questionable or problematic. For employers, these investigations often involve a verification of alleged educational or vocational qualifications. For gun owners, background checks attempt to ensure that the applicant does not have a history of violent behavior inconsistent with the decorum required of a firearm user. Volunteers are checked before they work with children, and politicians are investigated before appointment to high-level posts. Theoretically, background investigations are keeping all of us safe, everywhere and all of the time.
However, systems are broken. Employers sometimes lack the resources (or feel that they do) to conduct thorough pre-employment background screenings. New hires with questionable pasts or without the necessary qualifications often slip through the cracks and take a toll on the reputation of companies.
Sometimes, background investigations are conducted, but are done too quickly and miss key information. This is true at every level, including as high up as the White House. In a recent high-profile case, a top aide in Washington, D.C., resigned after allegations of spousal abuse came to light. Rob Porter had been working on an interim security clearance while his background check was still pending. According to officials on Capitol Hill, this is a common occurrence, as there is a tremendous backlog of background checks and a need to fill positions at a much faster rate.
Stories of gun violence also bring to light the need for changes to the background check system. In the case of the 2017 Texas shooting, the killer, Devin Kelley, had a 2012 domestic violence case on his record, as well as a "conduct discharge" from the military. Somehow, this information was not transferred to the National Instant Criminal Background Check System (NICS). Kelley lied about his record when filling out the paperwork to purchase his gun, but since the correct information was not attainable via NICS, the purchase went through unquestioned. Had he been caught perjuring himself during the weapon purchase process, he could have served jail time.
The accuracy of NICS, and any information system, is only as good as the care taken by every person with access at every level. Names, social security numbers, and birthdates need to be entered accurately. Oftentimes, false positive results due to typographic errors or missing information prevent legitimate purchasers from buying a gun. On the flip side, those who shouldn't have access to a gun can sometimes slip through unnoticed.
So what can be done to improve background investigations across the board? Risk mitigation professionals should be consulted to evaluate every background investigation system and make suggestions for its improvement. In addition, professionals inputting information into systems that will be used for background investigations should use the utmost caution, and all information should be checked by at least one other person. Government databases should undergo period reviews to ensure the accuracy of all information; these are used for background investigations at every level.
Fixing background check systems couldn't be more important, and the stakes are very high. To read more about background checks and how they can help mitigate risk in your industry, click here. Alliance Risk Group is well versed in background investigation legislation and procedure and can help you to mitigate risk when it comes to hiring. Contact us today!