What is the 7-Year Rule in Background Checks?
What is the 7-Year Rule in Background Checks?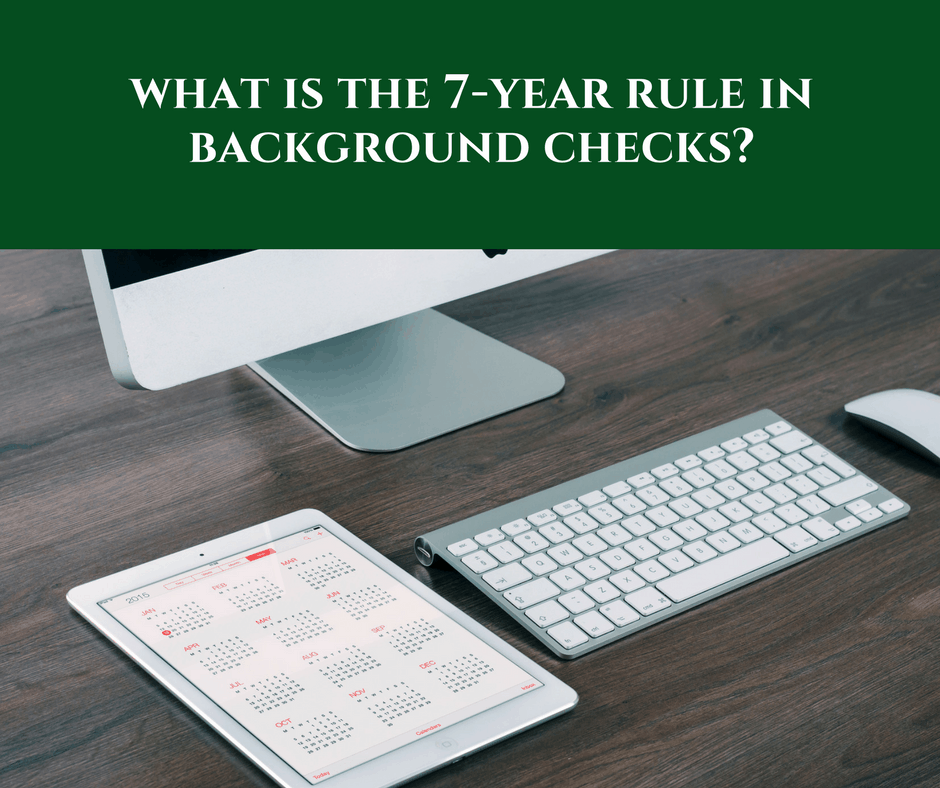 If your company currently conducts background checks, you might have a policy for how to deal with adverse findings. As you might be aware, adverse findings are anything that contradicts an employee's statement on their application. These could range from old arrests to false statements regarding employment or education. In many cases, employers may elect not to bring applicants onboard for whom there are adverse findings in a background check.
However, there are certain rules that must be upheld according to the federal government, as well as state and local regulations. In particular, the FCRA (Fair Credit Reporting Act) governs background investigations and their use in hiring decisions. Though the state in which a candidate resides may have additional requirements beyond those of the FCRA, all states must abide by the guidelines of the FCRA at a minimum. One such requirement is known as the 7-year rule.
Essentially, the 7-year rule states that all civil suits, civil judgments, arrest records, and paid tax liens can't be reported in a background investigation (or other consumer report) after 7 years. This applies to every state in the U.S. In some instances, states go even further with their regulations, such as in California, New York, and Kentucky, where non-convictions can't be reported at all, except for pending charges.
So what about criminal convictions? In many states, they are not governed by the 7-year rule. (See this chart for exceptions, which include both timeframe restrictions and salary caps.) Should your company be getting this information from your background investigation provider?
You might think that the more information you have at hand, the better. In many situations, this is certainly the case. However, making hiring decisions based on criminal convictions, even if allowed under the FCRA and your state's guidelines, can start to tread on tricky territory. The Equal Employment Opportunity Commission (EEOC) protects the rights of job applicants, and it may view a refusal to hire someone based upon an old criminal conviction as discrimination. Considering the nature of a criminal offense as well as the amount of time that has passed is essential in staying on the better side of the EEOC.
Since the 7-year rule applies to all states for non-criminal convictions and to many states for criminal convictions, you may find that your background check provider or consumer reporting agency only provides information according to those standards, as well. This blanket policy could protect your company from discrimination claims or lawsuits down the road.
Alliance Risk Group. is a full-service investigative firm that conducts best practice background checks in a variety of industries, regardless of your company's size or geographic location. Are you interested in learning more about background investigations? Schedule a no-cost webinar to see if our services might be right for you!
We invite you to browse our library of blog posts and whitepapers to gain a better understanding of the value background investigations could have for your organization.