Gun Control Background Investigations vs. Other Background Investigations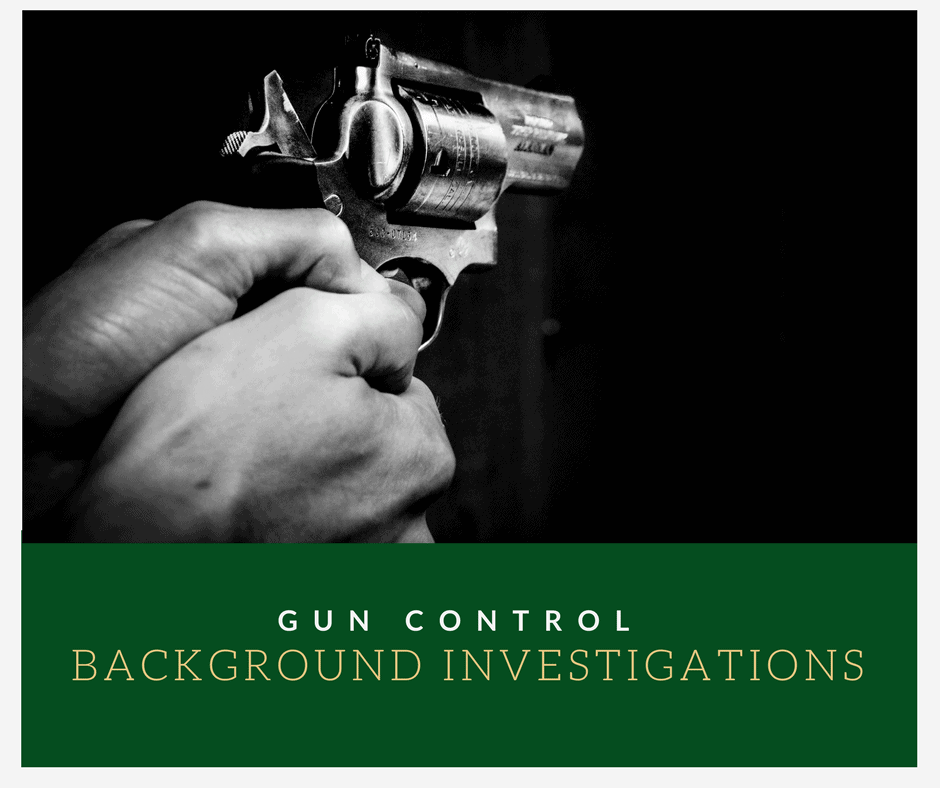 Gun control is a popular discussion as a result of a troubling series of tragic shootings throughout the United States. Whether background investigations for purchasers of firearms are adequate is a common question. NICS, or the National Instant Criminal Background Check System, is currently a required step in the process for all guns purchased through licensed firearm dealers, currently accounting for about 60% of sales.
Unfortunately, there are many flaws in this system, which is only as accurate as the information input by law enforcement agencies, courts, and local, state, and the federal government. Several of the nation's tragic shooting incidents, including the Texas church massacre in November 2017 and the Virginia Tech shooting in April 2007, could have been prevented if the background check system had functioned correctly.
Traditional background checks employ information beyond just that checked by NICS. Things like an individual's employment history, educational background, Office of Foreign Asset Control sanctions, department of motor vehicle history, and more can paint a fuller picture than a check based on fingerprints alone. Many of these background check elements are conducted by phone interview, so the investigation is relying on a person and their knowledge of the applicant rather than solely on database information that may be inaccurate.
Obviously databases need to be kept up-to-date and accurate to fix the problems with NICS and save lives from potential gun violence. Work is being done to move towards that end. In late 2017, a bipartisan group of United States Senators proposed legislation called "Fix NICS Act of 2017," a law to reform the background check reporting policies presently in place. This legislation would improve reporting procedures and requirements in an effort to ensure that NICS is as up-to-date and accurate as possible. The bill would penalize reporting failures and incentivize proper input of criminal data.
Don't have time to wait for NICS? Alliance Risk Group is well versed in background investigations for a variety of industries and can help you to mitigate risk when it comes to your potential hires and current staff. Our background checks do not rely solely on database information. Instead, we use a variety of sources to provide a thorough and complete look at your potential hires to ensure accuracy. Phone interviews with past employers or educational institutions can make a big difference when it comes to providing the whole picture of an applicant's past. If you'd like to learn more, please contact us today!
To read more about background checks and how they can help mitigate risk in your industry, click here.