Innovative Background Investigations with HR Support Subscription Plan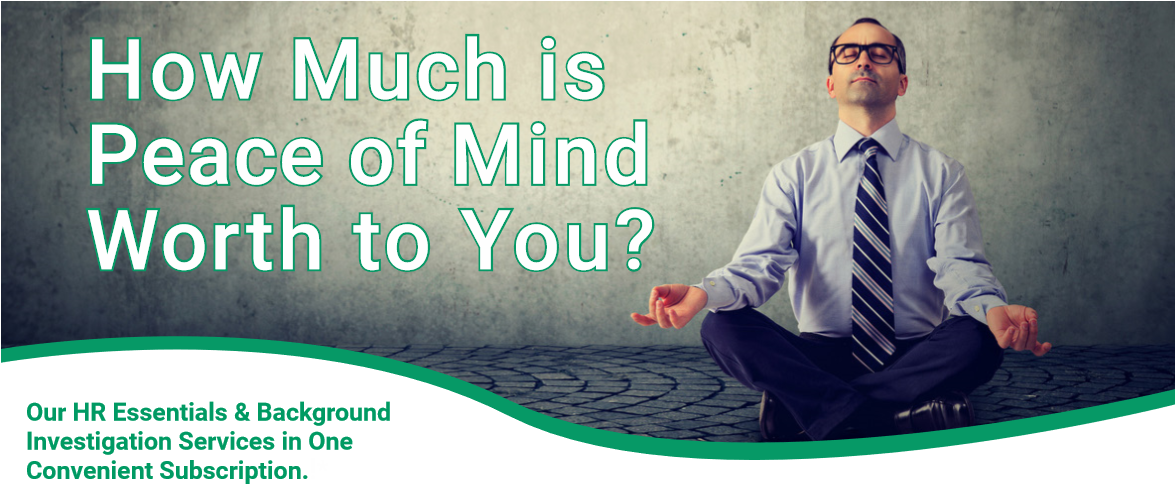 Alliance Risk Group is offering a first-of-its-kind subscription plan targeting businesses with 50 employees or less. The basic subscription offers "HR Essentials and Pre-Employment Background Investigations" for a fixed monthly rate.  The plan includes a 30-minute virtual session with an HR Pro to address questions, a complimentary review of HR documents, a critical library of HR templates, such as employee handbooks, and a subscription to a compliance/HR update newsletter.
The pre-employment background investigations included in the basic subscription include social security, address history, statewide criminal conviction, federal criminal conviction and sex offender registry searches.  In addition, the plan can be customized by adding additional options including education and employment verifications, ATS (Applicant Tracking System), social media investigations and unlimited calls to a dedicated HR consultant.  
According to Mario Pecoraro, CEO of Alliance Risk Group, "I've been involved with helping companies manage risk my entire life and developed a strong passion early on working in my parents' investigative firm. In this day and age, where workplace violence is prevalent and the #MeToo movement is raising social consciousness, companies must be on their A game to make sure they are in compliance and their new hires are abiding by an ethical corporate culture. With rising business costs and taxes, this is no time to be slapped with a lawsuit that could potentially bankrupt your company. We communicate this subscription model as providing peace of mind. With ever-changing employment law, this ground-breaking program takes the guess work (and fear) out of juggling a myriad of HR details while remaining in compliance.
For more information, email sales@allianceriskgroup.com.