Alliance Worldwide Investigative Group, Inc. Adds Director of Sales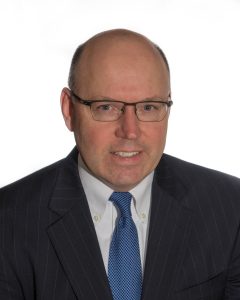 Thomas C. Sweeney has recently joined Alliance Risk Group as the Director of Sales at their Clifton Park headquarters. In this position, he will be responsible for supporting the strategic sales and marketing initiatives of Alliance's growing investigative service offerings.
According to CEO Mario Pecoraro, "In the last year, we've expanded our offices to a new company headquarters, increased the number of satellite offices and hired many new employees across all divisions. We are currently licensed in New York, New Jersey, Connecticut, Florida, Pennsylvania, and now Massachusetts. Tom Sweeney joins the team as the company is on the verge of explosive growth with a greater national footprint. I'm confident that Tom's exceptional leadership and professional management skills will guide us in achieving our goals."
Sweeney has over 20 years of experience in sales and marketing operations management. Most recently he worked as the Senior Director of Inside Sales and Administration for Protective Industrial Products in Latham. Prior to that, he held the position of Senior Director of Sales at LexisNexis in Albany where he was employed for nearly 20 years. He received a Bachelor of Science degree in Management from St. John Fisher College in Rochester, New York.
Alliance Risk Group is a fully licensed, bonded and insured corporate investigative service firm with offices located in Clifton Park, New York City, Philadelphia and West Palm Beach. The company provides background and insurance fraud investigative services throughout the US and globally. Their legal support division, Avvocato Litigation Support International, provides service of process on a local, state, national and international level. In addition, Preferred Adjustment Company, powered by Alliance, provides property/casualty adjusting services. For more information, contact Denise Lewis, Marketing Specialist, (518) 514-2944, ext. 103.
####