VIEW PICTURES FROM BEST PLACES TO WORK LUNCHEON WHERE ALLIANCE WORLDWIDE INVESTIGATIVE GROUP WAS ONE OF THE COMPANIES HONORED!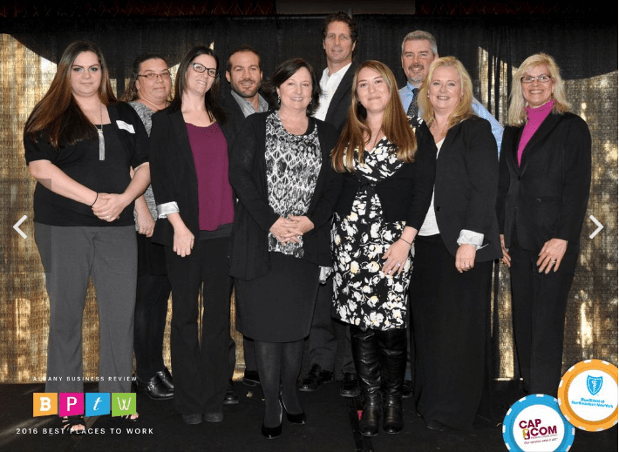 Alliance Risk Group was named 2016 Best Places to Work by the Albany Business Review. Alliance earned this distinction by being one of the top-scoring companies based on employee surveys which measure staff engagement and fulfillment.
This achievement will be celebrated at a luncheon to be held on Friday, December 2nd at the Hilton Garden Inn Troy. In addition, Alliance will be profiled in a special publication that will be distributed at the luncheon and inserted in the December 2nd issue of the Albany Business Review.
According to CEO Mario Pecoraro, "We are honored to receive this recognition. I am so proud of our team and the culture we have built since the firm was established over 10 years ago." The Alliance culture is based on a set of core values that the team strives to achieve on a daily basis. The most important core values being, "Integrity First – Always Tell the Truth; Successfully Engaged – Be Successfully Engaged in All You Do; Positive Attitude – Always Exhibit a Positive Attitude and Professional Demeanor; and Passion for Excellence – Strive for Excellence in All Your Endeavors!
This year, more than 100 companies were nominated to be in the program. Winners were chosen based on data collected by Quantum Workplace of Omaha, Nebraska, which confidentially surveys employees about the company.