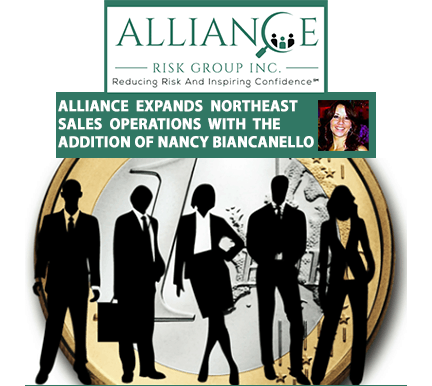 Nancy Biancanello has joined the Alliance Risk Group team as a Senior Account Executive. She comes to the firm with over 30 years of experience in sales, operations, business development and customer relationship management. Her role at Alliance includes fulfilling our mission to provide risk mitigation solutions and position global insurance companies, employers, and legal professionals to receive actionable intelligence, detailed, timely communication, and on-time performance through Alliance's premier investigative team. She will coordinate comprehensive fraud solutions including surveillance, SIU, Clinic Investigations/Inspections, Pharmacy/Medical Canvassing, and more – primarily in the Northeast US region.
Prior to joining Alliance, Nancy worked for ten years at UMC in White Plains, New York, where her experience in the workers' compensation and liability markets enabled successful relationship management with insurance carriers, third-party administers and law firms. She assisted with the growth of the organization's property/casualty market, implemented client specific protocols, and ensured regulatory compliance. In addition, Biancanello worked as a Director for Medical Consultants Network in their Northeast Operations for over six years where she managed oversight, customer service, quality assurance and training programs. Nancy's Association affiliations include the New York Claim Association, Long Island Claims Association and Risk and Insurance Management Company.
According to President and CEO, Mario Pecoraro, "We are very excited to welcome Nancy Biancanello to the Alliance Risk Group team. With her wealth of experience as a sales and operations executive and her exceptional customer relation management skills, Nancy is the ideal selection at a time when our company is poised for explosive growth in the risk management arena not only in the Northeast but throughout the U.S. and globally."
In addition to comprehensive claims investigations including workers' compensation fraud, Alliance Risk Group provides due diligence-based background investigations customizable to a variety of industries including banking/finance, technology, energy, gaming/hospitality, transportation, staffing, healthcare, insurance and more. Our litigation support team offers complete legal support including service of process on a local, state, national and international level. We serve law firms of all sizes, in-house legal departments of major corporations and government agencies that need service of process anywhere. Our claims adjusting team, provides full-service claims handling and property/casualty adjusting services for insurance carriers, self-insured companies, and attorneys. Alliance Risk Group's experienced crew of adjusters are strategically located throughout New York and surrounding states. We are available to service claims on a regional and multi-state level. For more information, email [email protected].